---
Play It Koi's customers love the Rhino II Heavy Duty Bottom Drain with Air Diffusers. It's the most durable production bottom drain that we've found and is made in the US. They are sturdy, reliable, and a heavy duty solution for your bottom drain needs either under or over the liner applications.
The Rhino II brings commercial quality to your pond at an economical price. All Rhino drains are made from Schedule 80 PVC and designed by computer generated machine fabrication and are thermally welded by hand to assure top quality dependable welds. All Rhino drains can be installed with extreme confidence in any application by beginners and experts alike.
A bottom drain can be said to be one of the most important parts of a pond installation, in that its integrity is paramount to the success of the entire project. This drain has been designed to make installations easy, with a dependable seal to protect against hidden leaks, which can happen with most other drain flanges available today. By having a wider machined flange, Rhino also allows for a greater margin of error by the installer when cutting the liner to fit the drain. Compare the engineering of Rhino bottom drains to any on the market and you will see the quality is evident!
Features:
Thicker flanges and liner attachment ring that will not flex, distort or crack
All attachments are precision machine fitted for extra strength with no need for gap filling
All joints are hand welded resulting in more strength than the speed welds used on other drains.
1/2" airline input
4" Drain pipe
Full 3" height over the discharge port of Rhino II equals more concrete over the horizontal discharge.
Direct pipe connection into the air bladder. (no snaking an airline through the pipe)
Rhino air drains contain a 1.5" commercial air check valve to prevent water from entering the airline.
Rhino drains do not use any injection molded components which would weaken the structure.
New in 2019, we've added the Rhino II 6 " Industrial size drain w/ air!
What is the key difference in a Rhino Drain?
Rhino drains are not injection molded! Injection molding is typically used to mass produce products for the retail market and is made of cheap extruded ABS Plastic. Other than mass production, injection molded products are typically designed to use minimal quantities of raw material to produce products in shape and form at the minimum amount of cost which of course allows those products to either be sold cheaply and/or produce high profits.
A bottom drain is the first thing to be installed in your pond, and the last thing that you want to fail! Install a Rhino Drain in your pond with confidence!
View the Aquadyne Rhino II Bottom Drain Installation Instructions here (PDF)
Customer Reviews
03/19/2020
Jacob W.
United States
Great Service!
It's rare to find a online store that gives great advice and service as if you were face to face. Ben worked with me on my pond redo and I'll definitely be coming back for my future purchase.
01/17/2020
paul t.
United States
Rhino II bottom drain
Looks good, huge, well built. Can't wait to see it installed.
12/22/2019
Anonymous
United States
great service
Was given advice about what I needed for my specific pond. It arrived quickly, and it's a great product.
11/29/2019
Anonymous
United States
Perfect Bottom Drains with Nice Aeration Capability
I just built a new pond and used 2 of these bottom drains in my 8000 pond. The construction of them is really durable and tough. I am powering the pair of them with a Hakko 80L and it is the perfect amount of aeration for two. It was nice to get the bonus of aeration without having to run **** air lines and air stones over the top of the liner bottom of the pond liner.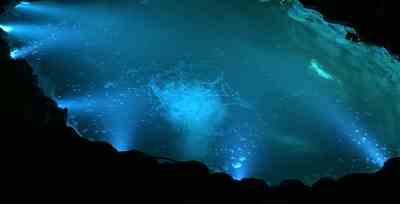 09/19/2019
Justin M.
United States
So Helpful
The folks at play it koi have such a passion for the industry, they will help out as much as possible in order to spread the life style of koi keeping. Will not do business with anyone else.