Description
This linear water feature has three distinct fountains with varying jet heights (12-55 inches). Eco-friendly LED lighting provides a range of light intensities. Customized settings programmed with a remote control promises convenience and ease of use. An energy-efficient 12-volt technology minimizes environmental impact. The Water Trio includes 3 pumps/nozzles, external control unit, transformer and cables.
Whats in the Box:
3 Pumps/Nozzles
External Control Unit
Transformer And Cables
Features:
High-quality water feature with three varying fountains, including LED lighting
Immediately ready for use and easy connection
Features pre-programmed effects with variations in fountain height (12-55 in.) and light intensity
The effects can be conveniently selected via remote control from a distance of up to 250 ft.
Can be connected to a timer
Flexible setup on a wide variety of substrates
Robust floor plate protects against damage
Low energy consumption
Easy maintenance
Safe, energy-efficient 12V technology
Product details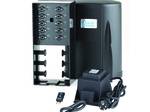 External control system
Compact and easy to conceal: The control unit can be easily connected and includes a transformer as well as a ground stake.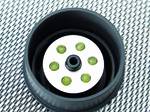 Illuminated nozzles
The individually controllable nozzles, each with 6 LEDs, are easy to align.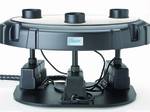 Height adjustable
The nozzles of the fountain are height adjustable so that the water level can vary by 20 cm.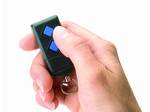 Remote control
The remote control unit included in the scope of delivery has a range of up to 80 m without obstruction.
Don't forget to checkout the 5 Jet version, the OASE Water Quintet
Payment & Security
Your payment information is processed securely. We do not store credit card details nor have access to your credit card information.
Customers Who Purchased This Also Bought